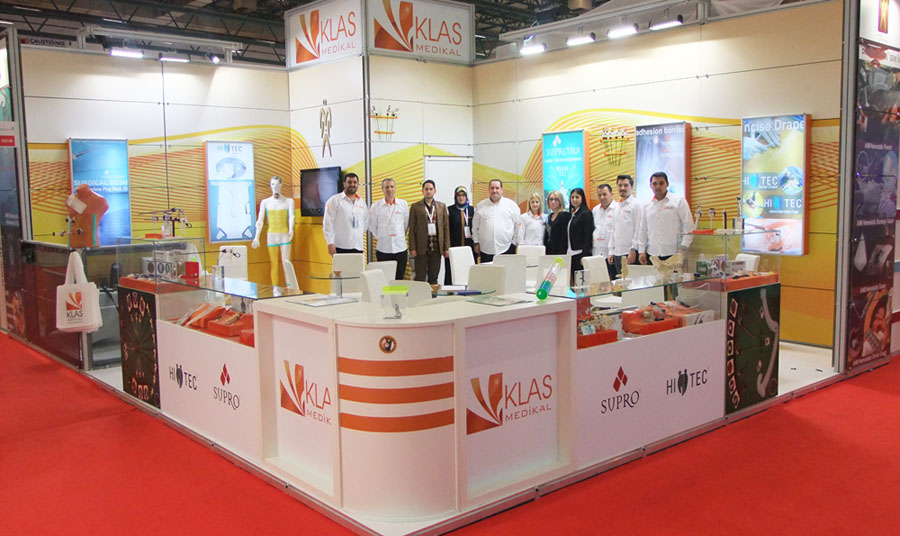 ABOUT US
Klas Medical specializes in the fields of General and Abdominal surgery. Spine surgery, Gynecology, Neuro surgery, Urology and Orthopedics fields. The products that it manufactures are Suprofilm, Suprogel, Suprosui, Supromesh, Neurosurgical sponge and Incise drapes. The Klas Medical company supplies these products under the brand of Supro.
Supro's R&D department noticed that the postsurgical adhesions are a paradox for surgeons and chose to concentrate on this issue. After several studies, Supro manufactured a new, effective, ergonomic, easy to use and cost competitive unique product to solve this paradox. It is available in two forms to be used in laparoscopic and open surgery.
Supro is headquartered in İstanbul, Turkey. It develops and manufactures bioabsorbable materials and surgical disposable products. It is focused on adhesion prevention barriers and has entered the respective market with gel (spine) and film (abdominal and pelvic) in 2002.
Suprofilm & Suprogel, CE Marked and present in the European and World markets that is sold in more than 30 countries since 2002. It is focused on Spinal, Hand, Knee, Hip, Abdominal, Pelvic etc.surgery and made of intelligent molecule a macromolecular polysacharide pure natural, with no chemical material. It is absorbed in the body within 14 days.